Program
KKCC provides private group climbing service.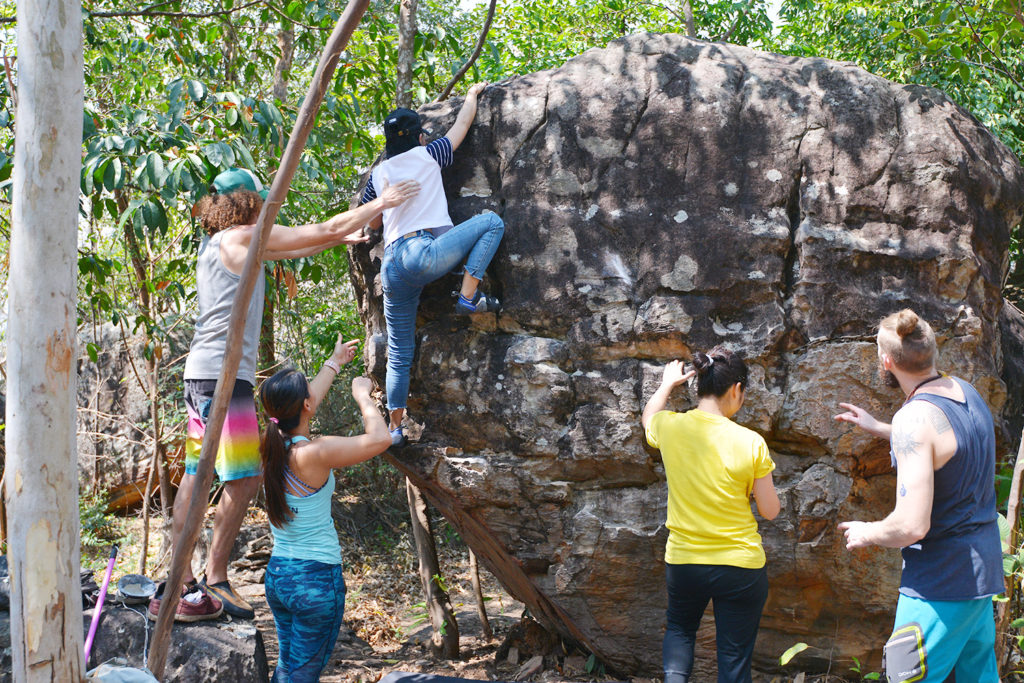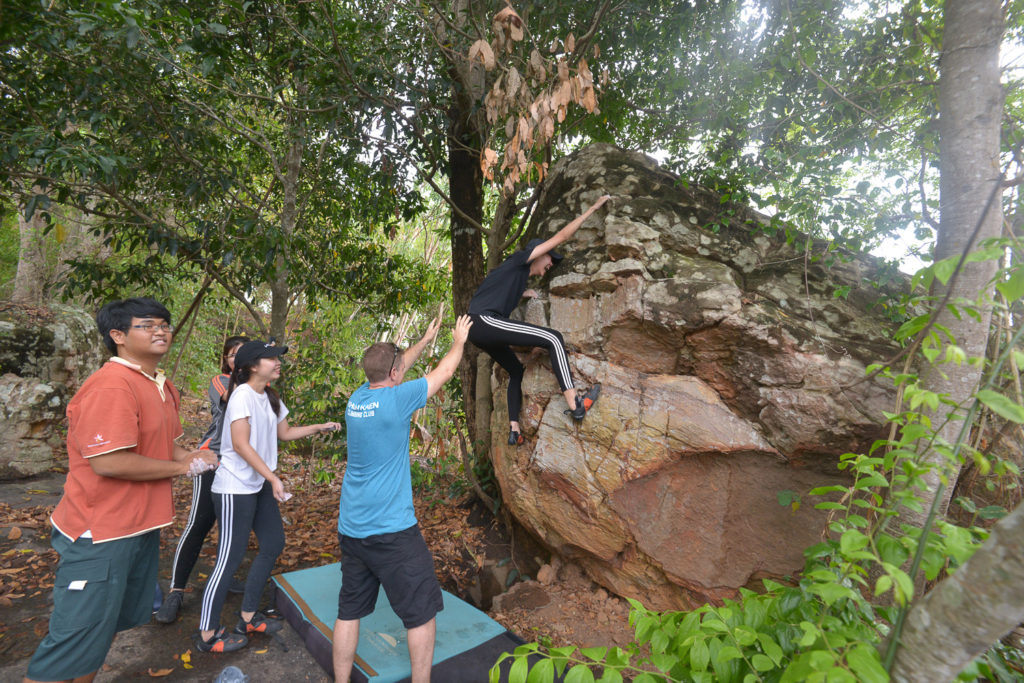 Private Group Climbing.
We have established a well-made bouldering topo at 27crags.com.
In case you need us to take you around to classic boulders and 3-star problem, find boulder grade of you interest, or help facilitate your day of climbing to overcome language barrier, our guiding service is THB 1500-2500 per person per day, depending on your group size.
Please contact us directly (kkclimbingclub@gmail.com) or our Facebook page for private group climbing service.
The price DOES NOT include transportation to Zoolander, Zoo entry fee (THB 150 EA), food and water.
All participants need to sign KKCC waiver form.
For beginner, introduction to climbing/bouldering/top rope courses, we have moved our service base to Volume Climbing Gym. Please contact Wan (+66 62167-8688), if have never climbed before and want to learn how to climb.
To give local people with more affordable option to experience climbing, we also provide a free climbing program from time to time (typically 1-2 times/year). We call it 'volunteer and learn how to climb' program. Local students can help us clean boulder in the morning, then we teach you to climb in the afternoon. Local youth will be instructed an environmental-friendly and sustainable way to develop boulder problem and make an approach trail, then we teach them how to climb safely with the use of our climbing gears for free. Please follow our Facebook page for more info.
Transportation & Rental

Transportation
*Carpool means you join us in our car when we want to go climbing, not any day you want to climb. You will have to meet us at a meeting point along the way. No hotel pick up.

Carpool to Dong Lan forest sport climbing, Si Chom Pu

Carpool to Zoolander, Khon Kaen Zoo

Driving your group to Zoolander, Khon Kaen Zoo. We can also provide contact of a van driver who has been to Zoolander before.

Equipment Rental (available at Volume Climbing Gym in Khon Kaen city)

Mad Pad (THB 1000 deposit)

Triple Mad Pad (THB 1000 deposit)

Chalk block (available for sell only at Volume Climbing Gym)